What the heck happend in June and July?
Starting off with the rosterchanges of this month:
Members:
Disturbeef - left

Jok3r joined Paladins
Jesse joined Counterstrike
spray joined Counterstrike
JakeZu joined Counterstrike
hasty joined Counterstrike
siRPA joined Counterstrike
Disturbeef left us. He don't wanted to but he had to due private reasons. Thanks for everything mate! We will miss you <3
Jok3r, a young well performing guy from spain, joined the Wolves in Blue and is now playing in our main roster!
We already posted the Counter-Strike Lineup here. But once more -> Welcome Finland!
We are finalizing the sport club process. 
There will be a casual gaming club coming up! (more plans soon)
Hearthstone:
1st Good Gaming Americas Open #19
1st Kyoto Sneaky Saturday #32
2nd Tuesday Night Fight
5-8th Get Get Herminated #84
5-8th Good Gaming Americas Open #18

We got a lot here! 
Teebs was pretty active and successfull in this two months grabing a 1st place in the minor Pros vs Joes Summer 2017.
You can watch the Twitch VOD of the whole event 
here
. 
Paladins:
5-8th Go4Paladins Europe June 2017 Finals
5-8th Go4Paladins Europe July 2017 Finals
Go4Paladins July Cups: #15 6th | #16 4th | #17 14th (disqualified due to a pause.. sportsmanship yeey.. )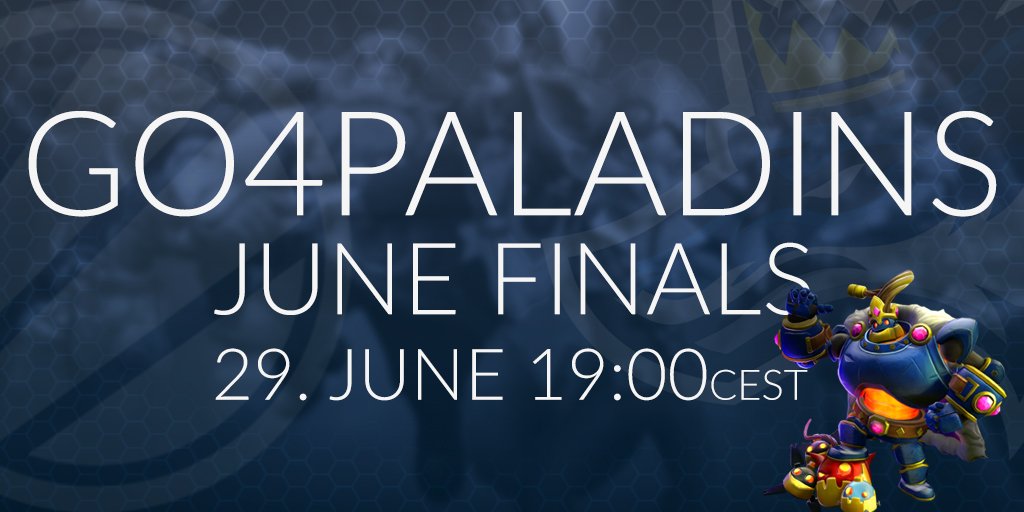 Rundown of our June finals:
Keeping in mind that we couldn't play the first ESL Go4Paladins tournament of June, we left no further opportunity out to get to the ESL finals – our goal of the month. 
We managed to climb to the quarterfinals every single week and thus reached rank 8 which reserved us a place to compete against the other top teams!
Our friends from "District 69" awaited us there, and we had some tough matches against them as you can imagine! Nevertheless, we got the first point on their map of choice "Jaguar Falls". We pushed the payload to the limit, yet we unfortunately couldn't finish it. Bugzy and his teammates adapted fast! They could eventually win the map in the end... but we kept on fighting!
On "Ice Mines" we put our enemies to the test! Having a hard time capturing the point, but always able to prevent the push we fought ourselves to a 3:3 tie! It's impressive to see how D69 can always make their way back to the objective, even though we nearly wiped them off the board!
We lost, that's true. But we stood our ground against one of the best teams in the world!
We reached our goal and we nearly took a map against the former Dreamhack champions!
Hard work pays off, never back down!
Counter-Strike:
Qualified for the ESL Major League Playoffs